SUNDAY YOGA @ VH Yacht Club Lawns
27th May 2018 if weather permits (check Facebook)
8.30-9.30am, $5 Bring Your Own Mat or hire $1
(Children under 10 are free)
A place to relax. A place to rejuvenate.
A place to heal. A place to connect.
A place to breathe.
A place to stretch. A place to be stretched.
A place to laugh. A place to love.
Surrender your body, mind & spirit
to one of our loving therapists.
All offerings performed
with loving kindness.
Therapies Monday to Friday 9am-5pm,
Saturday and Sundays by appointment only.
See schedule for regular classes, workshops & retreats.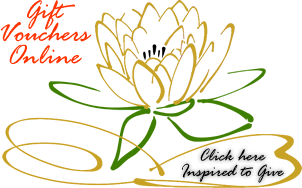 Subscribe