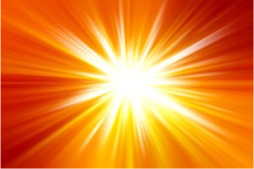 Connecting with your
Higher Self and Spirit Guide
In this course 7 week channeled course you will be assisted to clear obstacles that keep you from connecting with your higher self and spirit guide.
You will gain a stronger connection to your guide and intuition, removing doubt and fear and letting go of anything that would interfere with receiving clear guidance.
You can receive guidance that will provide you with answers and solutions that will unfold the divine perfection that is possible in every part of your life.
Date: August 9th – Sept 20th
Time: Wednesdays 7pm – 8.45pm
Cost: $20 per session.
*bookings essential on 8552 8229 or
email
––––––––––––––––––––––––––––––––
Relax Kids
Weekly Sessions for 4 - 10 yr olds
Relaxation is great for Confidence, Concentration, Listening Skills, Imagination, Creativity, Self-esteem and Improved sleep.
A fun and holistic approach to teaching children relaxation and building self esteem.
It aims to help them take responsibility and control of themselves leading to choices that contribute to fulfilling their potential and living a life of joy.
They will learn techniques to help deal with stress and tune into the connection between their body, mind and spirit. The course includes games, yoga, relaxation, affirmations, journaling and fun!
Dance, Play, Stretch, Feel, Breathe, Believe, Relax!
Date: August 3rd, 2017
Time: Every Thursdays 4 - 5pm
Cost: $12 per session or
$80 for 8 Class Pass
*bookings essential on 8552 8229 or
email
––––––––––––––––––––––––––––––––
Regular Mindfulness and Meditation sessions
Various meditation styles; contemplative, relaxation, mindfulness, Mind Mastery and Movement meditation including Qi Gong.
Modern and ancient techniques sourced from various traditions and cultures around the globe.
These meditations are structured to benefit busy minds, anxiety & depression, to improve focus & concentration, release stress, increase relaxation and awareness and to enhance living more fully in the present.
Times: Sunday 6-7pm & Wednesdays 12.15-1.15pm  
Cost: Casual class $16
5 class pass $70, 10 class pass $135
(class passes can be used for meditation and yoga)
email
––––––––––––––––––––––––––––––––

Click for detailed flyer (PDF 393 KB)
Mindful MuaY THAI
Classes for Teens
Mindful Muay Thai sessions are designed to merge the focus of the mind with body and spirit through specific movement whilst also enhancing mental alertness, inner and physical strength. Being guided through yin and yang techniques, stemming from traditional Muay Thai and Ancient Mindfulness in a supportive environment, you will instantly feel the effects of mind, body and spirit ~ empowered and in alignment.
What to bring: towel, water bottle, own gloves if you have them (gloves also supplied), no shoes in session, gentle, peaceful, open mind.
Date: Every Monday
Teens: 4.15-5.15pm    
Cost: $16 per session. Discount passes available.

*bookings essential on 8552 8229 or 0447 895 993
email
––––––––––––––––––––––––––––––––
SALA EXHIBITION
The Altar of My Body
Saturday 5th to Thursday 31st August
Tuesdays 1-4pm, Thurs/Fri/Sat/Sun 11am-4pm
Opening Saturday 5th August at 3:30-5.30pm
Art and conversations that explore the
possibilities for transformation through attunement, sensuality, reverence and love.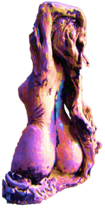 The Altar of My Body
WORKSHOPS
6th or 19th August
Create your own altar - carve a candleholder and hand dye altar fabric.
Dates: Sunday 6th August or
Saturday 19th August
Times: 2 - 4pm
Cost: $40, materials included.

*bookings essential on 8552 8229 or
email
~~~~~~~~~~~

ARTIST DEMONSTRATION
Watch artists at work sculpting clay figures at
The Joyful Buddhas.
Date: Saturday 12th August
Times: 11 - 1pm

~~~~~~~~~~~

AUTHENTIC SEXUALITY conversations from
the inside out
Join Sexologist Lud Allen in a facilitated conversation for men and women about the unspoken feelings around fear, trauma, joy, bliss; and the tensions we hold as sexual beings.
Dates: Saturday 19th August
Saturday 19th August
Times:7-9 pm
Entry by donation at door.
Light supper provided.

*bookings essential on 8552 8229 or
––––––––––––––––––––––––––––––––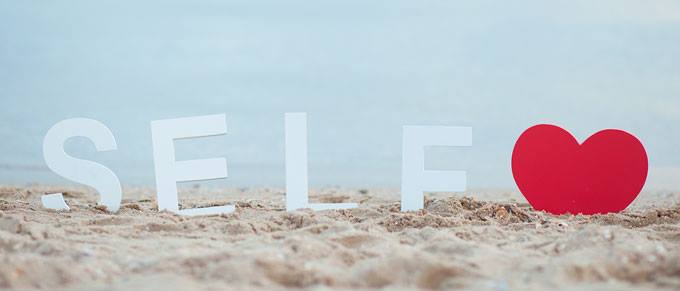 SELF LOVE DAY RETREATp

Sunday, 10TH SEPTEMBER
4 hours just for you, releasing blockages to love yourself more fully, to connect with the power of your love, the light within you.
Experiencing this opening through Yin Yoga, Self Massage with High Vibration Essential Oils, Loving the Self Meditation and 2 course Vegan Lunch.
50% deposit required on booking.
Space is limited;
Date: 10th September
Time: 11am - 3pm
Cost: $80 includes 2 Course Vegan Lunch
*bookings essential on 8552 8229 or
email
––––––––––––––––––––––––––––––––
Also see Retreats!