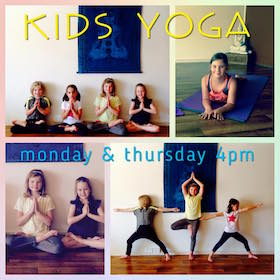 KIDS YOGA
WEEKLY SESSIONS
Kids Yoga @ The Joyful Buddhas is back on. 
⭐️
We now have the wonderful Tania Soldo Murphy teaching  8 - 12yr olds on Monday nights 4-4.45pm. (Note, this session commences Feb 12th, 2018).
Julie takes the 4 - 7yr olds on Thursdays 4-4.45pm.
Space is limited so please contact us to book or for more info.
Contact The Joyful Buddhas on 8552 8229
or email
4-7 yr olds
When: Thursdays 3.45pm - 4.30pm
8-12 yr olds
When: Mondays 3.45pm - 4.30pm
Cost: $10
*bookings or more info on 8552 8229 or
email
––––––––––––––––––––––––––––––––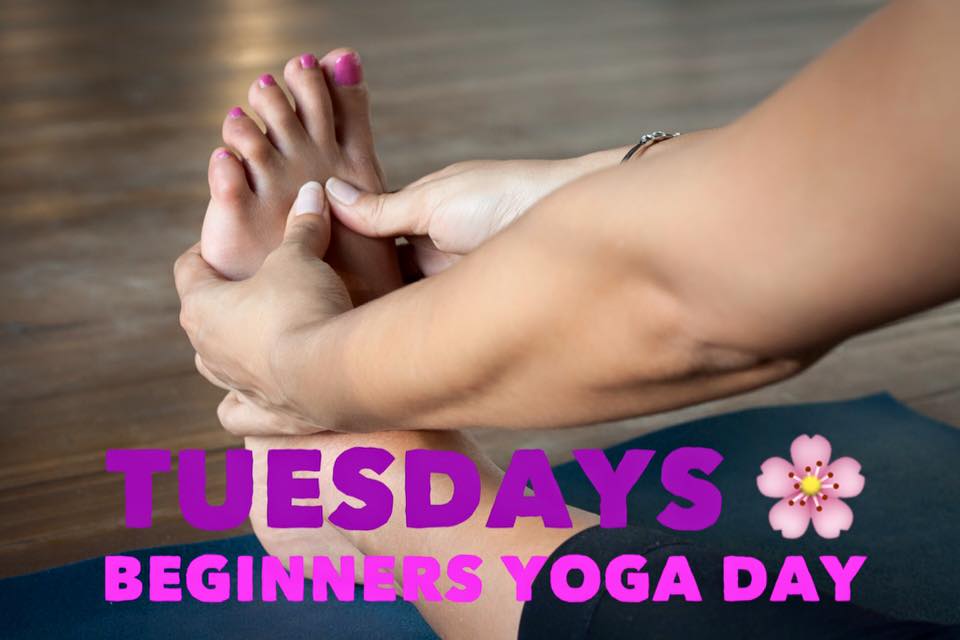 BEGINNERS YOGA
There are so many reasons to begin Yoga.
Developing a positive relationship with your body, tuning in, feeling it, listening to it, respecting, honouring and being grateful to it is a beautiful thing. Connect with your breath, quiet and open your mind. Build strength and gain flexibility. 
Be present, live more often in the moment.  These are a few of the benefits that beginning a yoga practice will give to you. 
New to yoga so a good place to start is at 
The Joyful Buddhas 
Tuesday 10.30am or 6pm class. 
Non beginners welcome ... every practice can be like our first practice, mindful and connected.
––––––––––––––––––––––––––––––––
Also see Yoga Retreats!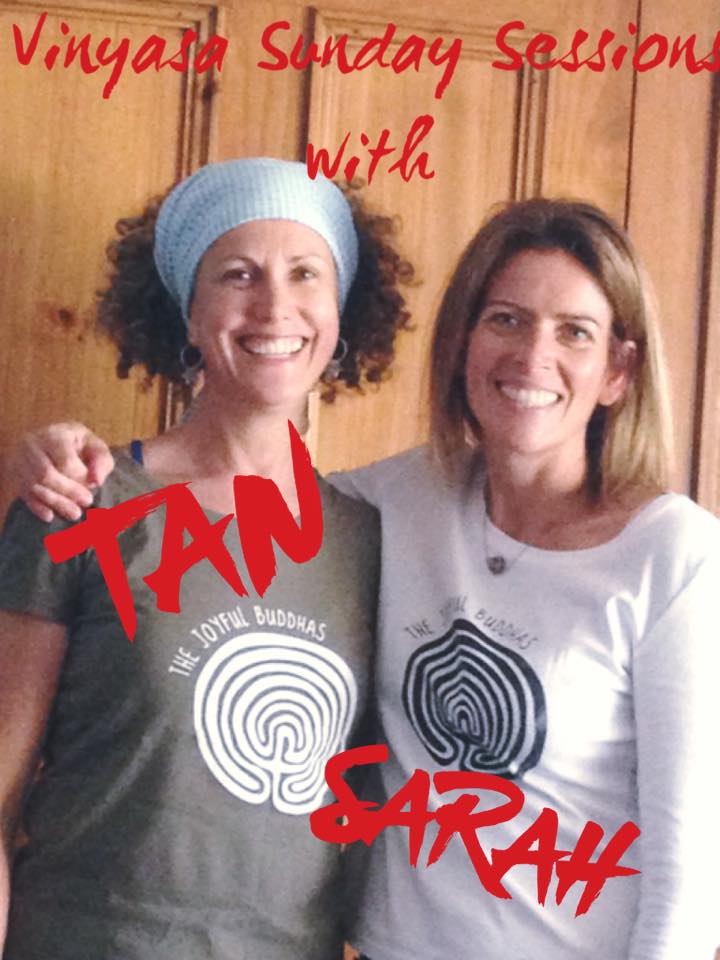 sunday yoga
with Tan and Sarah
These 2 beautiful women are furthering their yoga studies with Vinyasa training and are running sessions on Sunday mornings 8.30am. Come and support Tan and Sarah, and share in their yoga journey each Sunday for the next 10 weeks. 
Date: Sundays (3rd June - 5th August)
Time: 8.30-9.45am
Cost: $10 per session
More information phone 8552 8229 or
email
––––––––––––––––––––––––––––––––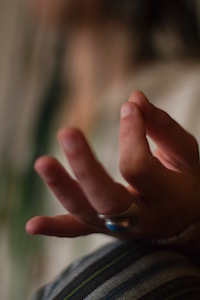 YIN YOGA AND
MEDITATION CLASS
A new class combning Yin Yoga and Mediation.
You are the Source! Share in the group energy as you ease into releasing postures.
Please bring a journal if you like.
Look forward to sharing and adding more light.
Date: Wednesdays
Time: 6pm – 7.15pm
Cost: $16 per session.
More information phone 8552 8229 or
email
––––––––––––––––––––––––––––––––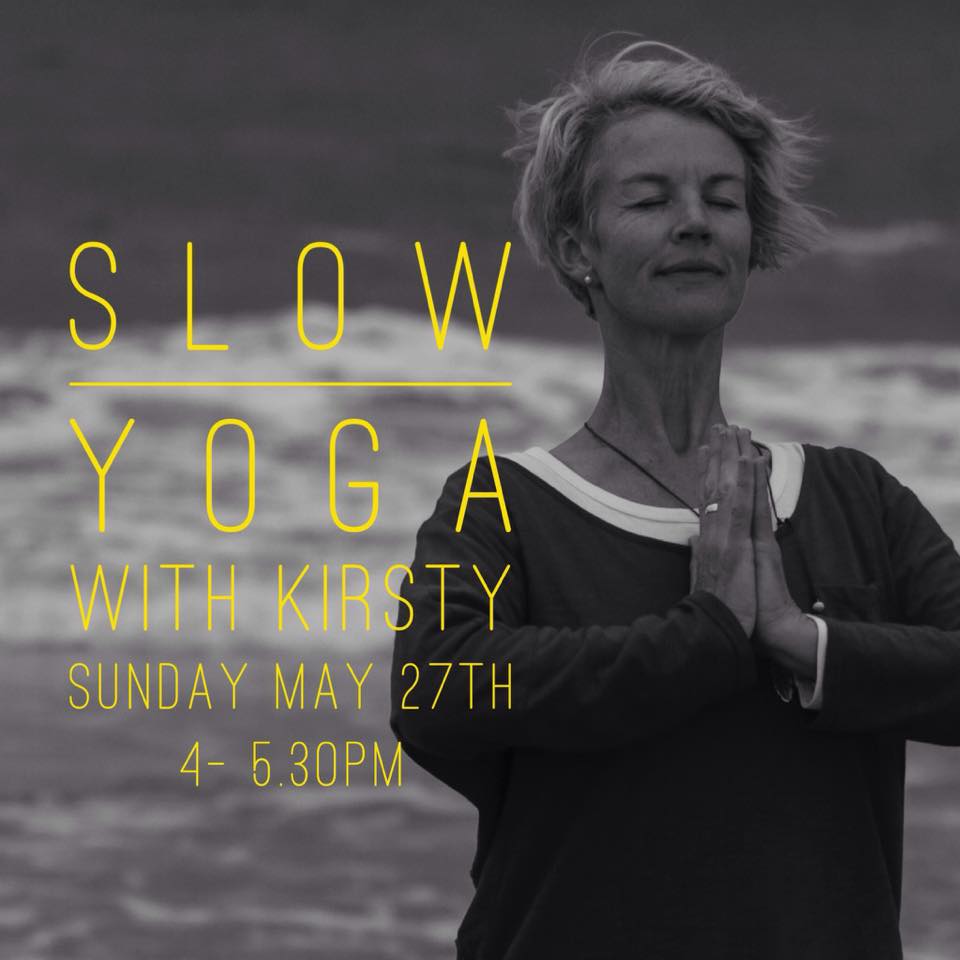 SLOW YOGA
WITH KIRSTY
SUNDAY MAY 27TH
Join Kirsty for a super relaxing and gentle Restorative / Yin Yoga Class ... it will be a perfect way for you to completely go within and take a break. 
*No experience is necessary.*
Date: Sunday May 27th
    Time: 4 - 5.30pm
Cost: $20
(Class-Pass holders are welcome to use their pass.)
*bookings or more info on 8552 8229 or
email