9 Day Japan Spiritual
Meditation & Yoga Retreat
October 1st - 9th 2017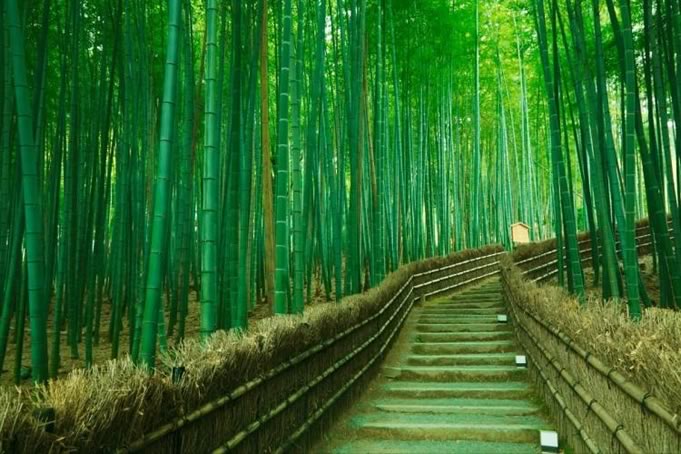 Turn inward to find serenity and wisdom through your own spiritual pilgrimage to old Japan.

Slow your pace deep in the mountains and in heritage sites in Saitama and Kyoto through connecting with Japan's ancient earth, healing energies of natural hot spring baths rejuvenating mind and body, daily yoga practice, daily seated and wilderness walking meditations, Buddhist teachings, sutras, energy healings and mind empowerment sessions.

Embrace the traditional cuisine, culture, knowledge and experience of resident monk in Saitama and enhance your spiritual development while embracing your human self and connection with the pristine natural environment.

Enjoy the ease and comfort of a bullet train to Kyoto to further immerse yourself in the culture and traditions of old Japan whilst deepening your own spiritual experiences through daily yoga and meditation practice and your own inner-journey.

Highlights:
• Daily meditation sessions with monk & retreat leader (various meditation styles including Zazen, seated, walking & more)
• Daily yoga sessions (various styles to suit all levels indoor & outdoor)
• Learn Buddhist teachings, sutra chanting, sutra copying & star gazing in old temple deep in mountains
• Group mind empowerment sessions (option for private life coaching)
• Individual intuitive vibrational healing sessions
• Smudging energy clearing
• Kyoto temple grounds tour
• Hot springs half day trip
• Visit temples, castle, palace
• Experience bullet train and old open air train rides
• Experience traditional boat ride on Honzu river and walk through bamboo forest
• Vegan and vegetarian meals
• 8 nights accommodation in traditional Buddhist temples
• Time for reflection and serenity

Accommodation:
~ Taiyoji Temple ~
A temple stay, (Shukubo), will bring you close to Japan and its culture. The tranquility and beautiful scenery of Taiyoji (Temple in the Sky), together with the spiritual environment, will create an unforgettable experience. The isolated temple is perched on a mountainside high above a river valley, providing an astounding view of the Mitsumine ('three peaks') mountains of Chichibu-Tama-Kai National Park.

With no houses or buildings nearby, Taiyoji Temple has always offered temple lodgings, initially to pilgrims seeking solitude and inner peace. Even today there is no TV or cell/mobile phone reception. Instead you will hear the birds and the sound of the clear streams. Looking up from the outside bath, you will enjoy nature's blessings and a wonderful starry sky.

In this place, far removed from the 21st century yet conveniently close to Tokyo, you can let go of worldly affairs. 'Learn from nature, let nature teach you;' is the concept that has been taught in Zen for over 700 years and that they continue to teach at Taiyoji.

~ Shunkoin Temple ~
Shunkōinji Temple (Temple of the Ray of Spring Ray) is a sub-temple in the Myōshinji temple complex (near Ryoanji Temple, the Golden Pavilion, and Ninaji Temple) in Kyoto, Japan. The temple was established in 1590 by Yoshiharu Horio, who was a feudal lord, or daimyō, of Matsue in present-day Shimane Prefecture.

Because the temple is located in the center of the biggest temple complex in Kyoto, you can enjoy peace and silence, even though you are still inside of Kyoto City. This temple houses important historical objects that reflect the multifaceted religious and artistic atmosphere in Japan from the sixteenth century onward.

Shunkōin not only offers visitors an opportunity to learn about Rinzai Zen Buddhism, but also to see valuable objects representative of important epochs in Japanese history.

The temple is also located near Ryōanji Temple, which is famous for its Zen rock garden, and Ninnaji Temple. Both temple are designated as UNESCO World Heritage sites and 10 minutes away from Shunkoin Temple on foot.

Meals:
Most meals are included in the retreat and the meals that are prepared in the Buddhist temple (Shojin Ryori) are traditionally vegetarian or vegan.
Some days you will have the opportunity to purchase and experience a variety of Japanese or other cuisine.

Price and inclusions: Retreat cost is $2,800.
• All accommodation
• Bullet train from Tokyo to Kyoto (other smaller transfers fees are not included in the cost)
• Most meals (some meals in later half of trip during excursions at own expense)
• Meditation sessions with Monk and retreat leaders - indoor ad outdoor (some additional mediation sessions in different temples not included)
• Mindful wilderness trekking
• All yoga sessions
• Individual intuitive vibrational healing session (option for additional private healing session)
• Group mind empowerment coaching sessions
• Smudging energy clearing
• Sutra chanting and Sutra copying (calligraphy)
• Open air hot bath in first location
• Star gazing and Buddhist teachings


Deposit and cancellation policy:
Deposit it $700 (25% of retreat cost) to secure your booking.
The remaining amount should be paid 60 days before arrival.
Deposit and payments are non-refundable.


Know before you go:
All activities are optional and suitable for all levels, beginners to advanced, with no experience in any activity necessary to gain optimum result from retreat.

You may like to contact us to discuss greeting and guide to the first location and guidance for departure after the second location.

Our group will predominately be arriving at Haneda airport, near Tokyo.

If you are arriving from a different terminal (such as Narita airport), please contact us to assist you in reaching Taiyoji temple in time with the group.

We will communicate with you directly and answer any questions you have about the retreat. Please contact us to provide us with your contact details.

It is a policy in Japan to provide accommodation providers with passport details of passports.

Some countries have passport restrictions and it is important to check with your travel agent or immigration center prior booking your retreat. Australian citizens with an Australian passport do not need a visa to enter Japan for tourist related activities and the fees are included in the airfare.

You will need to bring:
~ comfortable clothing for seated and walking mediation and yoga practice
~ comfortable walking shoes (particularly if you want to walk in and around the mountains in the first half of the retreat - suitable for all fitness levels)
~ bathers if you wish to bathe in the hot baths
~ Body soap and shampoo are available, but please bring towels, a toothbrush and nightwear
For more information please contact
Julie or Heather on 08 8552 8229 or 0488997692
or email